The Chinese company Xiaomi, known mainly for its smartphones with excellent price / performance ratio, is actually a giant holding producing various devices from TVs to IP Cameras. Following the current trend, they have released their own Smart home kit based on the Zigby protocol. The cost of the set is about $50
For this money, the user receives a cardboard box with a head unit and a set of sensors. In the box you will find a hub lamp that acts as the brain of this entire system, remote button that acts as a trigger, opening sensor with magnet and reed switch and motion sensor. Also included is a set of Velcro to fix all devices in the right places and a reset clip.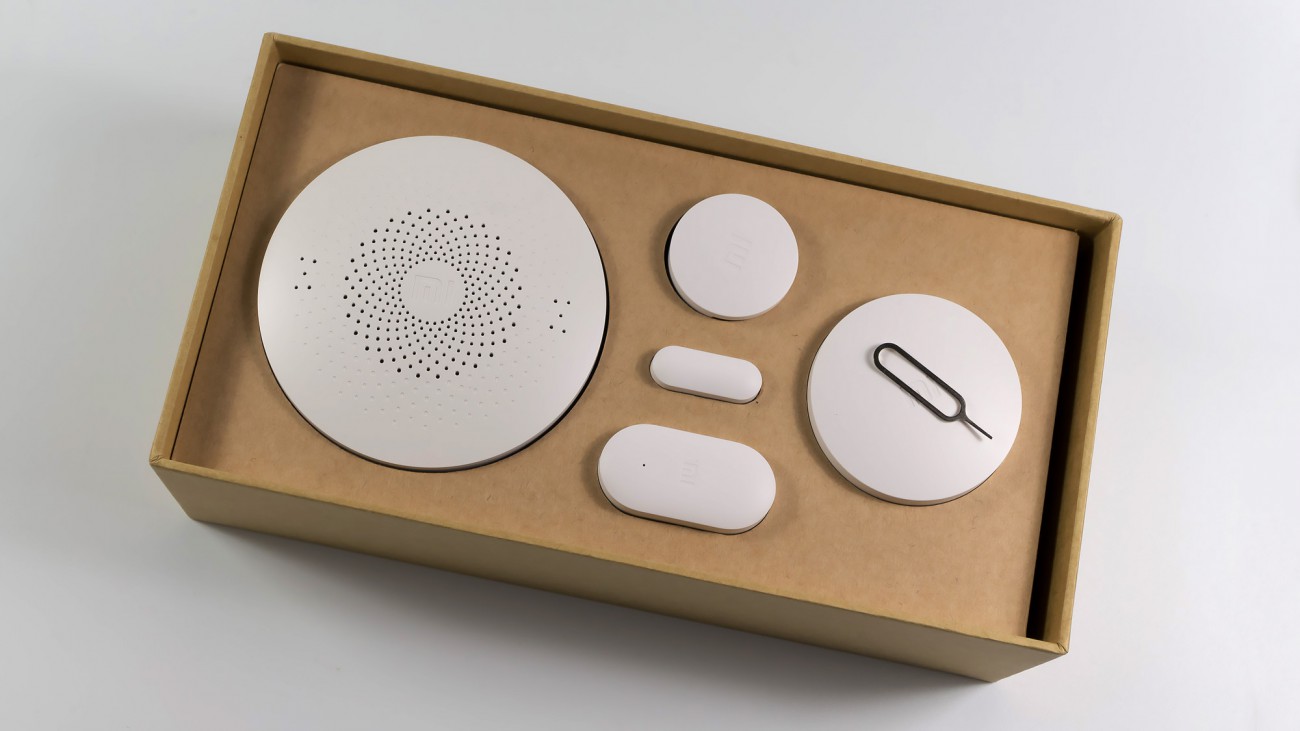 The basic set is a primitive security system with opening sensors, a night light alarm clock. But with the purchase of additional xiaomi devices, the possibilities increase. For example, an ip camera can now stream through the hub to the Internet. Smart sockets can be programmed remotely and so on.
The only thing that spoils the impression is the lack of proper localization. (if you do not speak English, it may be difficult to initially set up.
Overall, this is an interesting starter kit for a not-too-great price.