We offer you an interesting product for home automation Netgear Arlo Wire-Free IP camera.
The following features distinguish this camera from other similar systems.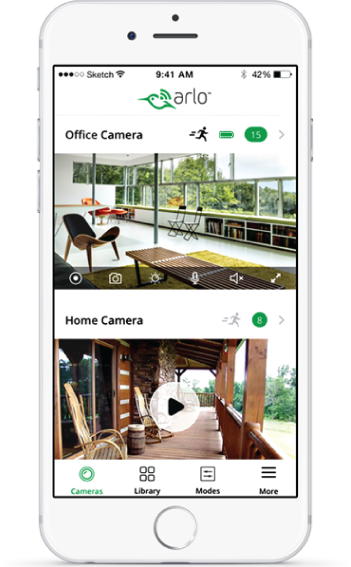 1. Completely wireless. The system uses batteries. A charge with smart use is enough for six months. Or more, depending on usage.
2. Smart motion sensor. The system allows you to configure the camera so that it reacts only to a certain movement or set usage scenarios (time, days of the week.)
3. Applications for IOS and Android
4. Arlo records video in 720p. The device is equipped with a lens with a fixed focal length and a field of view of 130 degrees.
5. Ease of installation. A special magnetic stand will knock down to fix the system anywhere where there is a metal surface
6. The camera is waterproof. This will allow the camera to be installed outdoors.
7. Base station for camera control. Represents the head port for system management.
8. Advanced night vision system.
Control Features
Let's take a closer look at the base station. On the one hand, it is convenient that all the functionality is stored on a separate device. The base station allows you to control the device via the Internet "sharing" port. On the other hand, it complicates the integration of the camera into the overall system of the home system. It would be nice if ordinary Netgear routers had support for such devices. Ebuilding specialists are currently working on the possibility of integrating smart devices into a common home control system. The cost of the device starts from $ 180 for this amount you get one camera and a base station. The optimal set of 3 cameras, 2 magnetic holders and a base station costs $449, which is not that much for a fully functional video surveillance system. If desired, new modules are purchased separately.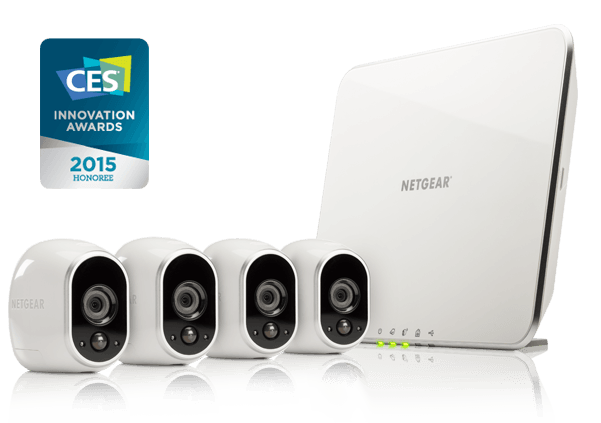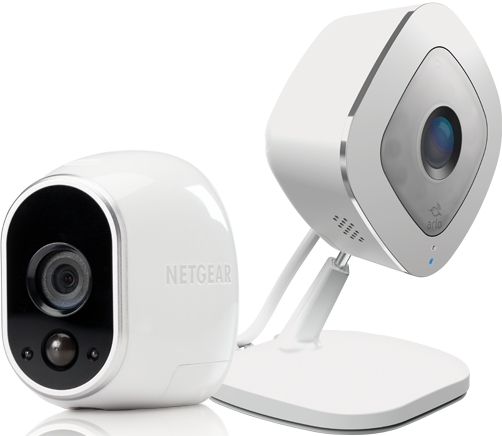 Also in the product line is the Arlo Q wired camera, which can be used in conjunction with the Arlo Wire-Free system for surveillance in the home.
Integration of the camera into the overall security system remains a significant limitation. The system is capable of sending email notifications, and there are a number of sirens and GSM security devices on the market that can be programmed to activate when an email is received. Most likely, Nethear's next step will be to expand the list of supported devices: for example, due to a smoke sensor, a door / window opening sensor. We will keep a close eye on this product line and report any further changes.