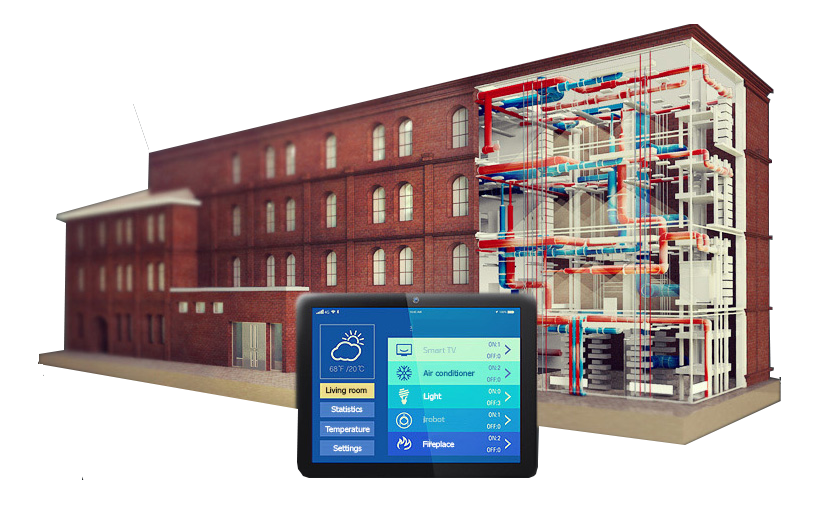 LLC "E-Building" offers modern solutions for the automation of air conditioning. They will allow you to more effectively manage the equipment and optimize the indoor climate.
A properly configured air conditioning automation system controls air parameters, including temperature, humidity and speed in the internal volume. The individual sequence of algorithms ensures the correct operation of climate technology. We offer a full range of services for the creation of a modern and high-tech air conditioning control system.
Benefits of air conditioning automation
The air conditioner is controlled using a tablet or mobile phone via the Internet. It is no longer necessary to press the buttons on all the remote controls of the climate control equipment and program them. The required indicators are set using one control panel, and the temperature is maintained independently.
Automated air conditioning has many advantages:
energy saving program in progress (savings can be up to 50%);
the control interface is simple and clear;
continuous control over the equipment is provided with the ability to track key parameters, including the degree of clogging of filters;
in case of emergency situations, a malfunction signal will be sent via SMS.
The air conditioner can be controlled even when outside the property. This will allow you to create the necessary temperature conditions in the room in advance.