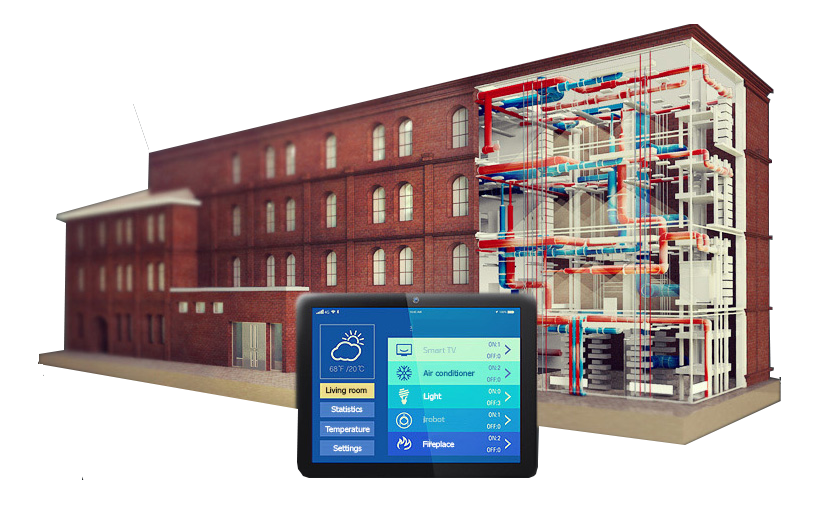 The integrated energy consumption automation system developed by Ebuilding is an innovative solution that allows you to increase the number of consumers without connecting additional capacities. It also solves the problem of lack of free capacity at the facility. The system combines the entire complex of electricity consumers and performs dynamic distribution of loads in real time. Do you want to connect additional consumers to the existing network, but there is not enough power? Thinking about how to organize convenient control of electrical appliances and save money? Company «E-Building» offers an innovative solution for the automation of power supply systems! The new scheme dynamically distributes loads and is aimed at increasing the number of consumers, optimizing energy accounting, without increasing capacity.
The principle of light control
Controllers are installed on all devices and equipment, which are combined into one system with the main module and configured according to the importance of the application. If maximum loads occur in the power supply network, consumers will be automatically switched off in sequence. If necessary, to any element of the system, you can turn off the power supply in manual mode.
Installation of autonomous power supply and automation networks is possible for: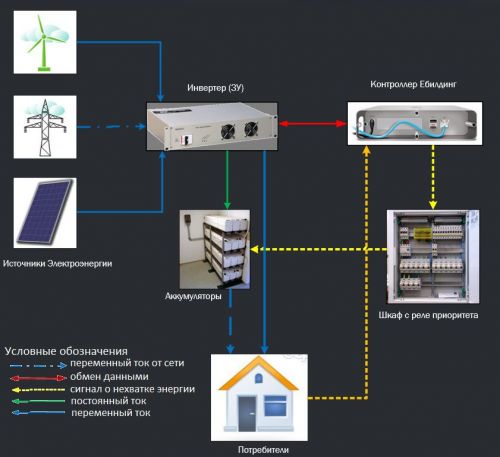 equipment for ventilation, heat supply, air conditioning systems;
cold/warm floors;
fire alarm;
household appliances;
multimedia devices;
CCTV and security systems;
artificial or natural lighting;
network devices;
meters (meters) for electricity.
Autonomous power supply management scenarios
To make network automation easy to use, a special "script mode" has been developed. The user has the opportunity to set the settings that best suit his needs. The number of scenarios can be any, they are changed in fractions of seconds.
Installation of autonomous power supply
If, in addition to insufficient power, there is a threat of a power outage, the E-Building company will help solve this problem. The modern autonomous power supply scheme makes light control as comfortable as possible. Continuous power consumption is ensured by an uninterruptible power supply system. Autonomous power supply is organized using batteries, which, if necessary, make up for the lack of power and extinguish peak loads.
Energy management security
People often forget whether the lights, iron, gas stove, etc. are turned off at home. Automation of systems and remote control of power supply will help to forget about anxiety. Electrical appliances can be controlled from the phone and, if necessary, turn them off. With the help of the system, the electricity meter and other equipment are controlled and the energy saving mode is turned on.
Remote access to automation systems
Network management is carried out using special interfaces, they are configured according to user requests. Control over electrical appliances is carried out from a phone or tablet. All data about the device is stored on the cloud site, so management can be carried out in real time or after a specified time period.