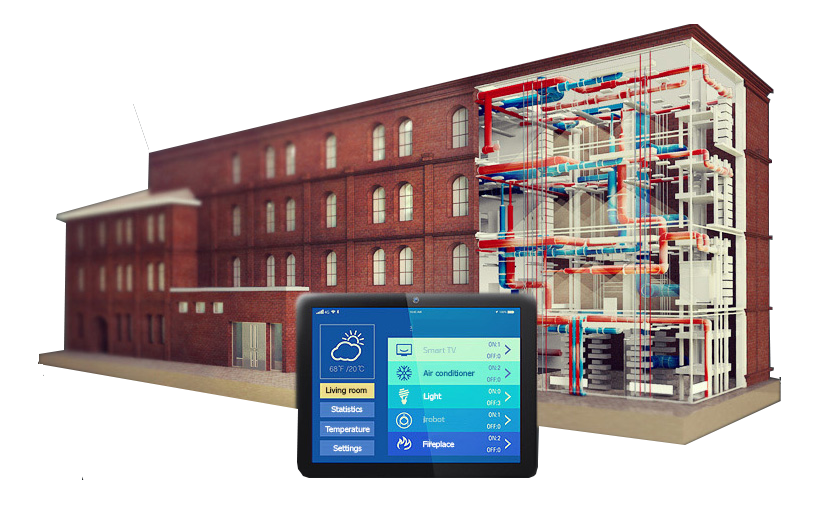 What is the Internet of Things?

Internet of Things — this is the evolution of the idea of a smart home from complex to simple on the one hand and the creation of a single ecosystem of electronic devices on the other. These are simple and understandable solutions for managing electrical appliances, multimedia, energy consumption.

Ebuilding Company – remains in the trend of modern technologies and offers you the most advanced solutions from the field of the Internet of things.

Managing electrical appliances:

Thanks to the iConnect System, you can always remotely control the operation of your electrical appliances, turn them on and off, and calculate energy consumption rates. Thanks to distributed intelligence, the operation of the system is not tied to a single controller. The system is easy to use and intuitive. Requires setting up only remote access on a smartphone. Our specialists will be happy to help you install any proposed system absolutely free of charge.

More about the system iConnect

Light control;

Dynamic smart lighting system will allow you to no longer use standard switches. Light control will be completely in your smartphone and available for control from anywhere. Do you want to light up the paths in front of the house right before your arrival? Or adjust the dimming light depending on the time of day? No problem at all. The whole system is made on OSRAM units. The specialists of the ebuilding company will perform for you the full range of services for the delivery, installation and configuration of equipment and show how to properly control the device remotely using a smartphone.

Learn more about the Lightify system

Heating control;

We bring to your attention a unique MAX room temperature control system! It allows you to maximally flexibly adjust the temperature separately for the entire apartment or house. The system is installed directly on the radiators and does not require additional wires. You only need to install a central controller and set up a remote interface so that you can control the climate remotely from your mobile phone. Our experts will help you install a turnkey system, teach you how to use the equipment and offer various options for further automation of your home.

Smart devices;

Ebuilding offers you various devices that can make your life much easier. How about Lawnmower Robot, your own weather station, or just want an inexpensive device that will turn off your convector after a certain amount of time? Or do you want to purchase some IoT devices from foreign stores? We will be happy to help you with this. Do you have an idea what can be automated? Call us and we will find the most optimal solution for you.

Intelligent multimedia systems:

Multimedia systems have firmly entered our lives, but what if we combine all multimedia devices into a single network. Your favorite music can be streamed to any receiving device wirelessly without loss of sound quality. Watch your favorite movies and home recordings, view family photos from a single cloud center anywhere in the world. Stream the picture from the TV to your smartphone, or use it as a remote control or game controller. The possibilities are truly endless. Ebuilding knows all the major players in the multimedia device market. We will help you choose the best solution that best meets your needs.